Shopping Basket
Your Basket is Empty
There was an error with PayPal
Click here to try again
Thank you for your business!
You should receive an order confirmation from Paypal shortly.
Exit Shopping Basket
| | |
| --- | --- |
| Posted on 10 June, 2013 at 9:05 | |
At Essence of Events, LLC we have planned many different types of events, bridal showers included. With all the planning that goes into preparing for the ultimate bridal shower, here are top-tips you are sure to find helpful. Whether you are the Maid of Honor, bridesmaid, part of the planning committee, bride, or anyone looking for some pointers, we've got you covered with all these tips and tricks we've learned along the way with all our planning expertise.
Create the guest list. This might seem like a no-brainer, but it's the first step you need to take, and it is a lot easier if you have multiple people helping you create it. Other girls might help you come up with names you may not have thought of before. Remember to run the list by the bride before you send out the invites though.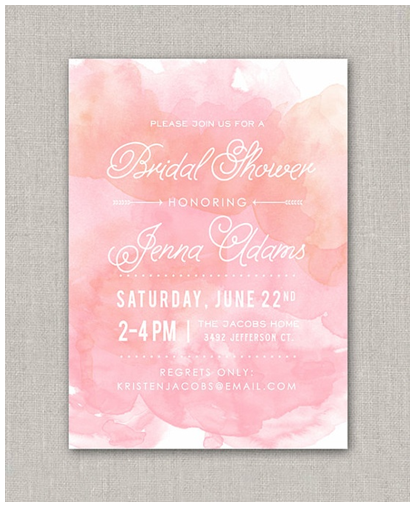 Think of the location and time. Your bridal shower, the theme, and kind of event it will be really depend on where you plan on hosting it and the time of day. Will it be a brunch, spa day, or evening night club extravaganza? These are key details to the type of event.
Theme. This is another big one, because it again dictates how the entire day or evening will run and what kind of event it will be; sophisticated and chic, relaxing and calming, wild and fun, or some combination of the above? Of course your shower doesn't have to have a theme, but choosing one can lend a cohesive ambience to your party, not to mention that invitees will probably appreciate being given direction when it comes to gift giving.
Décor. This is where a theme may come in handy, because if you have something specific, you can decorate accordingly. However, you can always decorate with a color scheme in mind. We recommend drawing inspiration from colors that remind you of the bride and groom and their happiness and love for one another.
The top areas to decorate are the guest tables, cake table, food tables, gift table, and activities area. Be sure not to be afraid to think outside the box and draw inspiration from things that bring good feelings and your favorite things.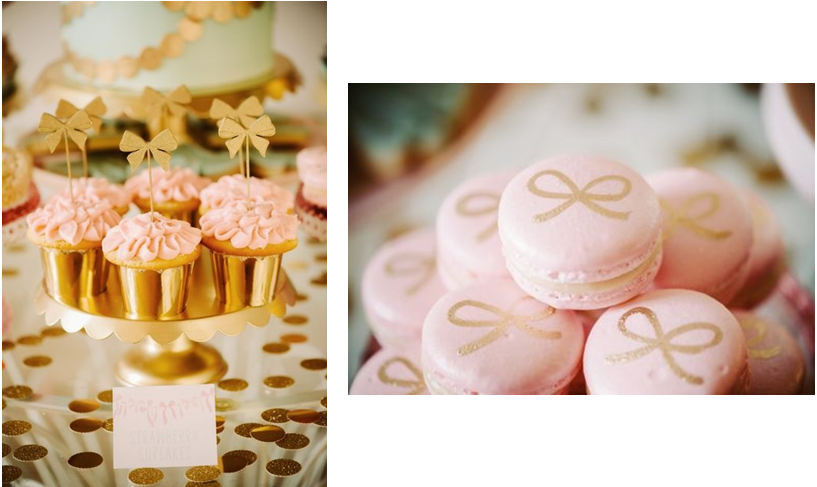 Food and Drinks. A major one, because no one wants to starve (no matter how good they want to look the day of the wedding!) and having a dry shower is no fun either! Plan the menu according to the time, and having plenty of bubbly to go around and a signature cocktail wouldn't hurt either! Think of your theme, colors, or incorporating the bride's favorites to come up with a menu plan.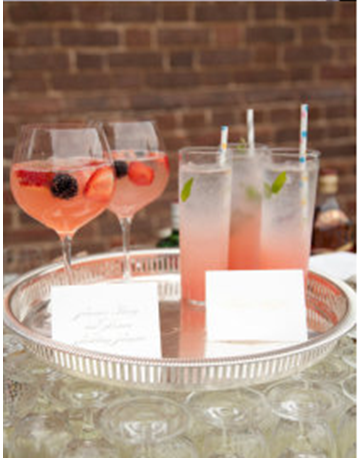 Activities. No one goes to a shower expecting to sit around and shoot the breeze; the games and activities are the best part! We've included some alternatives of the best non-traditional bridal shower activities for your soirée (and by non-traditional, I mean not the typical Vegas-style, cringe-worthy night club shower activities, if you know what I mean!). Make sure to capture all the memories throughout the day or evening photobooth style with your camera or iPad. Ask your guests to bring a photo of themselves with the bachelorette to make a photo board as people arrive. Give guests cute, printed index cards to write down a piece of advice to the bride-to-be and then have that guest share their piece of wisdom when their gift is opened during the present-opening portion. Have a rapid-fire Q-and-A session with the bride, with questions about her groom (the answers you will have already received from him).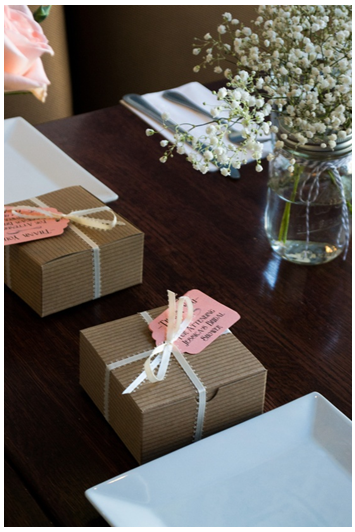 Favors. This is more or less the finishing touch to the party, and it's the hostess's job to send all of the party-goers home with a little favor. You want to be sure all your guests know how much you appreciate their support for the bride. Make sure your favor isn't too extravagant but useful, meaningful, and it's always a plus when you are able to tie it in with the theme of the bridal shower.
For more tips on bridal shower planning, event planning, wedding advice, contact our coordinators today. Need help planning your shower, party, or event? Schedule your free, initial consultation today!
Categories: Music/DJ/Entertainment

0

/