Shopping Basket
Your Basket is Empty
There was an error with PayPal
Click here to try again
Thank you for your business!
You should receive an order confirmation from Paypal shortly.
Exit Shopping Basket
| | |
| --- | --- |
| Posted on 17 July, 2013 at 4:45 | |
You've planned and planned away; you have the best team of vendors, honorable maid of honor, an onsite day-of coordinator, and everything is planned to a T. But no matter how prepared you are, there is no guarentees for a no-mistake, error-free wedding. Unfortuently something always goes wrong.
Even the most prepared brides have a plan B, C, D (you get the idea!) but how do you guarantee your wedding to be a success without having to stress out over every detail? By hiring an expert wedding planner, like one from Essence of Events, LLC, it's almost like having great wedding insurance. They are visionaries, budget mavens, master negotiators, contract stipulators, and much more. But best of all we are the ones who have the David Copperfield-like tricks up our sleeves to fix, well, almost anything.
Read on for some of our best tips and tricks for the biggest "what-if's" for your big day.
What if there is a big "whoops!" in the day-of timeline?
For starters, you need to have a wedding day timeline planner. Get one for free here. We have a timeline not just for the day's events in general but very specifically for each event that occurs in the day, starting with the vendor arrival and ending when everyone packs up after the guests are long gone.
Your day-of schedule needs to have some built-in flexibility for circumstances beyond your control. Weddings literally live and breathe, so make sure to incorporate some extra time so no one panics when something goes awry. If something unexpected does occur, your planner will look at the schedule and figure out where to cut back and how to catch up without you, let alone any of your guests, even noticing.
What if the ceremony gets rained out?
Any wedding planner will tell you that sunny and a rainy day plan is a must. Love your plan either way so you won't be disappointed when Mother Nature has her say. Too many brides fret that if their scenic outdoor wedding is brought indoors, it will be less remarkable, less memorable, but it will be equally beautiful indoors or out. You do not want your guests' stilettos sinking into the grass. You don't want them toting umbrellas just for the sake of having your wedding outside. The easiest way to get your wedding topping the best-ever charts is to make sure your guests are comfortable, relaxed, happy. (And dry.)
What if there's a stain on your gown?
First of all, of course we sympathize with you. Second, where's that darn wedding-day Emergency Kit? Depending on the stain, use white chalk, Tide Stick, Alcohol with water, or club soda. Whatever you do, don't rub, dab only. And at the end of the day, remember that you are (most likely) wearing a white gown; it's just screaming for a stain. Try to avoid red wine and chocolate and skip that one must-take shot if it means lifting your 50 pound gown over a pool of mud. But the best thing you can do to prepare for this mishap is ask your dress designer which stain removers are best for your fabric and then stock your emergency kit with some of those.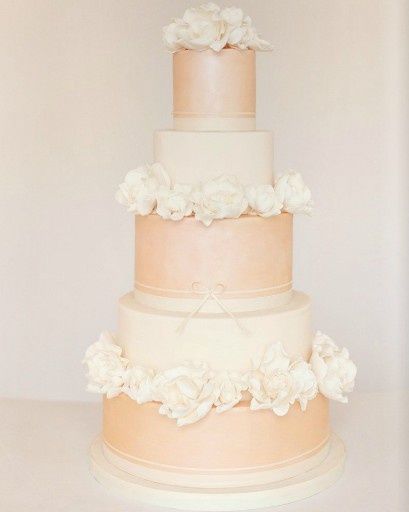 What if the cake is late on arrival?
Don't worry; the cake doesn't need a grand entrance until you're ready to cut it. But what if you really wanted to show-off your cake for the whole reception? We know you did! But ce la vie, worst things could happen, you're cake designer is making sure every sugary detail is perfection! Make sure the photographer has a few shots of the cake before it is wheeled out for your guests, and if it is really late arriving, ask the caterer or chef for boxes and send guests home with slices of cake. Cake for breakfast!
What if the sound system stops working?
It has been known to happen. Have a "power plan" laid out in advance. Will you need to bring in a generator? Are there outlets only in certain places of the venue? (Does this task sound annoying? Then, voila! Wedding planner, take it away, please.) Often wedding planners will work with the venue director and schedule a meeting with the musician's onsite ahead of the wedding day to assess power issues and sketch out a backup plan, but if the power does go out, have your band do a couple songs acoustic and have a good time with it. If your wedding is in a home, have an electrician on call so that if something blows, you already have them on your payroll to come turn it all back on!
What if your heel breaks?
Is this like good luck or something? Break a leg, break a heel, close enough, right? If your heel breaks you could um…break the other heel (I know it sounds sacrilegious to me too but it's that or ditch the shoes altogether). Really, the best plan is to have a backup pair of shoes. You might want these anyway as the night ticks on and your feet are feeling tired and swollen. Choose something comfortable (a sandal, Converse, ballet flats) but make sure you love the look with your gown (just in case pair #1 is down for the count before the wedding even starts). If all else fails, find a bridesmaid who has your shoe size. It's her call of duty, right?!
What if your friend shows up with an uninvited date?
This happens more often than brides would like to think. So let's just skip right over the "if" and say when this happens, don't panic! But do let your wedding planner know immediately. Be gracious and forgiving of their gaffe, and simply have your planner find a way to squeeze them in. On the flip side, last-minute cancellations happen too; same rules apply. Tell your wedding planner immediately so she can shuffle things around with the help of the catering director. No need to stress the seating chart. If you have a table of 8 instead of 10, it's really no big deal.
What if your officiant is late?
Of all the vendors, the officiant should arrive extra early to get day off to a good start, then there will be ample time for any last-minute day-of rehearsals and preparation. But to avoid any ceremony start time snafus, all brides should be putting the time on their invitations for at least one half hour before the start to the actual ceremony. This allows a little cushion for guests to arrive. Have waiters pass around (non-alcoholic) drinks. Have your quartet playing while guests meet-and-greet. If everyone is mingling and having a good time and not feeling pushed through a tight schedule, it creates a welcoming and refreshing environment. Worried all this pre-wedding socializing will throw off your timeline? Re-read point #1.
What if your makeup artist is a no-show?
Stock your bridal bag with your favorite streak-free, waterproof mascara, a concealer, and lip gloss. Don't be afraid to apply your own makeup but stick to some basic rules; stay away from shimmer, and don't apply too dark of a lipstick as it could cause your lips to look black in black-and-white photographs. Once you have applied your makeup, call in your photographer to do a test shot (she may already be in the room snapping all your gorgeous getting-ready photos). A few test images will allow you to see if you've applied just the right amount to really stand out and look lovely.
What if your florist sends the wrong flowers?
Florists are human and although it may sometimes seem like it, they're not magicians. They can't make a wilted bloom spring back to life nor rescue a flower that got stuck in customs. They're amazing innovators though and will know just how to resolve almost any problem. So don't freak out if the shade of your bridesmaid bouquets is slightly off (we're sure they're still stunning). Or if your centerpieces have less peonies, more ranunculus than you agreed to. No one's out to get you. No one's trying to pull any wool over your eyes. It's just a simple case of must-improvise. You can always ask to see a few photos in the days before the wedding of the work in progress, then plan your flower delivery on the day-of with enough time to fix a small mistake before guests arrive. Have someone on site to 'check them in' (if it's not a planner, send a trustworthy friend). In less than a minute, your confidant can message you a few photos to confirm you got what you paid for.
What if an unexpected toaster toasts you?
Ugh. Or should we say UGH with a capital U-G-H! Of course with alcohol flowing, spontaneous toasting may happen, so if you're planning on curtailing toasts and having a well-edited list of toasters, make sure you give this list to your wedding planner. Your planner will ensure the MC (whether that's the DJ, band leader, or venue director) guards the microphone. With their dear life, we might gently add.
For more red-alert plans, and if you now think you desperately need a planner for your big day, make sure to contact Essence of Events to set up your free, initial consultation today. Call 253.292.1482 or email us at [email protected]
Written by Samantha Macrae
Categories: Weddings, Vendors, Trends/Style/Themes
/